Miracle League
There's just something about baseball that lights up a kid's eyes! It's an experience that every kid deserves…and through the Miracle League it's an experience that every kid can enjoy. The Miracle League is a baseball program for kids with physical and developmental disabilities. The Miracle League offers these special kids the opportunity to break through the perceived boundaries of their disabilities, while making new and lasting friendships and having fun.
The Miracle League has three special rules:
Every player gets a hit

Every player gets on base

Every player scores
Kids with special needs aren't the only ones who benefit: Through the Volunteer Buddies program, able-bodied members of the community are partnered with Miracle League players to provide playing assistance, encouragement and friendship.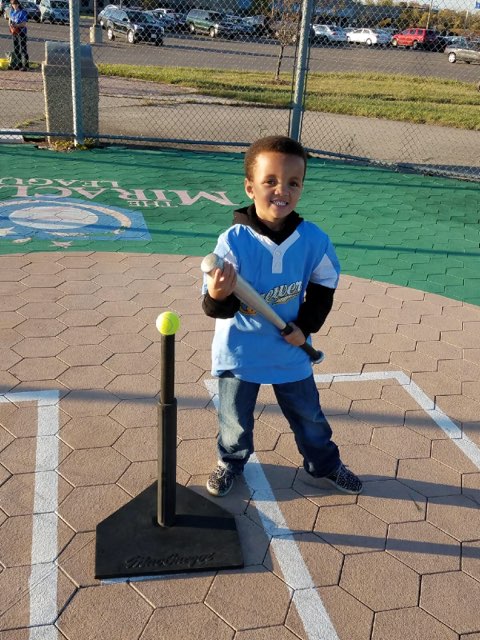 Ages
Kids with physical and developmental disabilities, 3 – 19 years old.
Where


Games are played on the Rotary Miracle Field, located at the Kenosha YMCA's Callahan Family Branch. Custom-designed, with a cushioned synthetic turf surface, the Miracle Field accommodates wheelchairs and walking assistance devices.
Contact Chris Finkel at cfinkel@kenoshaymca.org
FALL LEAGUE
Days: Wednesdays, September 2nd – October 7th
Time: 5:30-6:30pm
*Volunteer Buddies are asked to arrive at 5:00pm
Registration
Thanks to our sponsors this program is offered FREE to all participants.